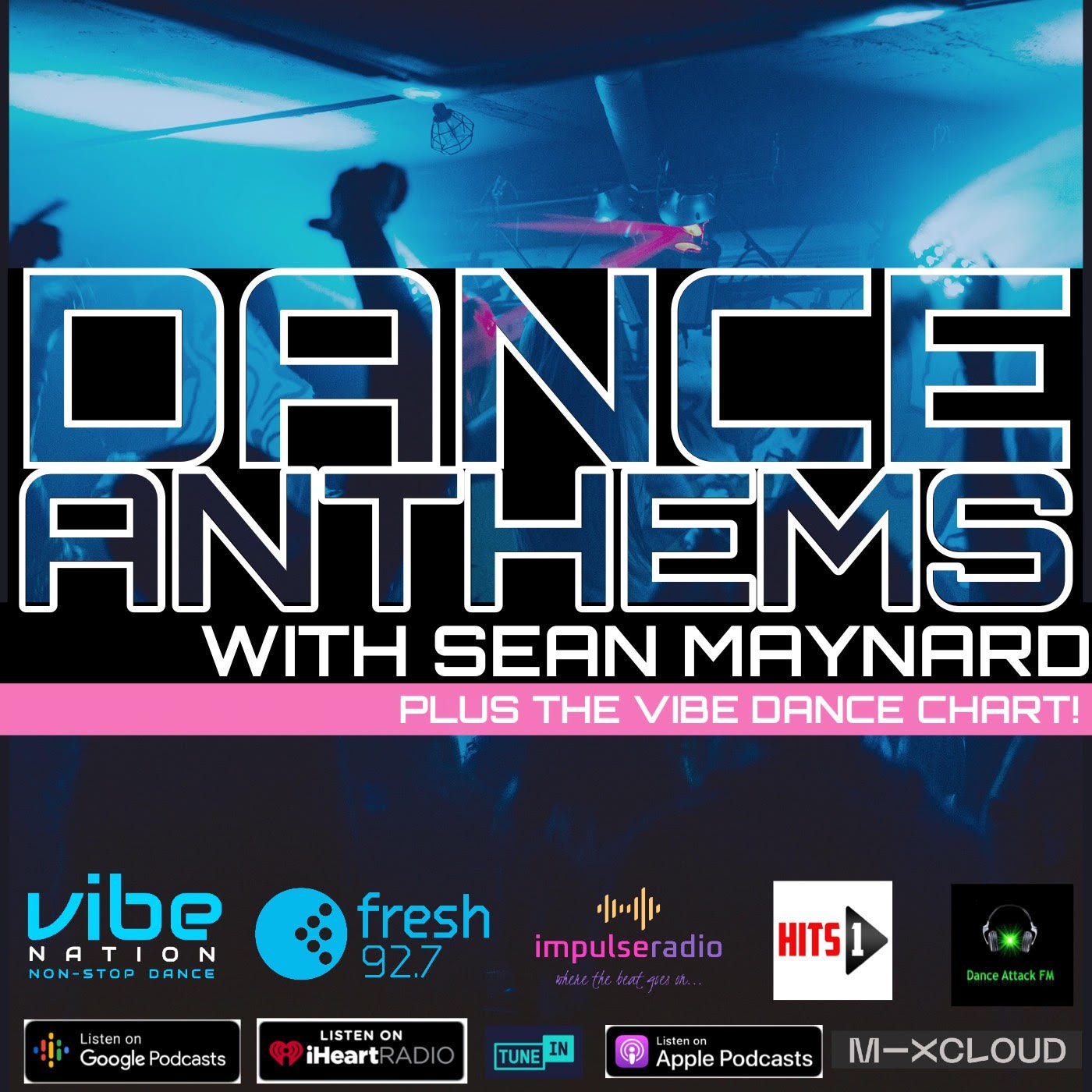 Dance Anthems Radio Show is back this week with new music from Airwolf Paradise, Alok & Ella Eyre, Solardo, Leftwing:Kody and more! 
We'll rinse the 5 hottest trending tunes on the Vibe Dance Chart before Netsky melts down the decks with a scorching Weekend Vibe Mix!
Catch the show on
@vibenationradio
,
@fresh927
,
@impulserdio
,
@hits1station
and @danceattackfm !
ALOK, ELLA EYRE & KENNY DOPE - DEEP DOWN (feat Never Dull)
JACK WINS - LIVE FOR TONIGHT
Last Week's Hottest Vibe - AIRWOLF PARADISE - DON'T HURT ME BABY
Hottest Vibe - DRAKE - MASSIVE 
CID & WILL K - OOOOH! 
DISCO LINES - BABY GIRL
MK & PAUL WOOLFORD - TEARDROPS (feat Majid Jordan) (Belters Only Remix) 
MANYFEW x LAURA DAVIE - MY LIFE
NOIZU - MOON GROOVE
RAIN RADIO - HE GOES DOWN
JOY CLUB - WHERE'S THIS LOVE
SOLARDO, VINTAGE CULTURE & LOWES - ADIDAS & PEARLS
KX5 - ESCAPE (John Summit Remix)
KELLI-LEIGH - NEW CHIC (Tom Brownlow Remix)
Anthem of the Week - LF SYSTEM - AFRAID TO FEEL
ADELPHI MUSIC FACTORY - SAVE ME
BACK N FOURTH - EVERYTHING TO ME
KURD MAVERICK vs ADEVA - IN & OUT OF MY LOVE
GW HARRISON - FEELS GOOD
SIL - BLUE OYSTER (Richy Ahmed Remix) 
LEFTWING:KODY - SENSATION 
TONY DE VIT - THE DAWN (Fergie Remix)
Club Cut - AZZECCA - I'VE BEEN WAITING
Vibe Dance Chart
#5 - SNAKEHIPS - WATER (feat Bryce Vine) (Ferreck Dawn Remix)
#4 - JAMIE JONES - MY PARADISE
#3 - SIGALA & TALIA MAR - STAY THE NIGHT 
#2 - HONEYLUV - THR33 6IX 5IVE
#1 - EATS EVERYTHING x SHERMANOLOGY - TELL ME WHAT IT IS
Weekend Vibe Mix - NETSKY