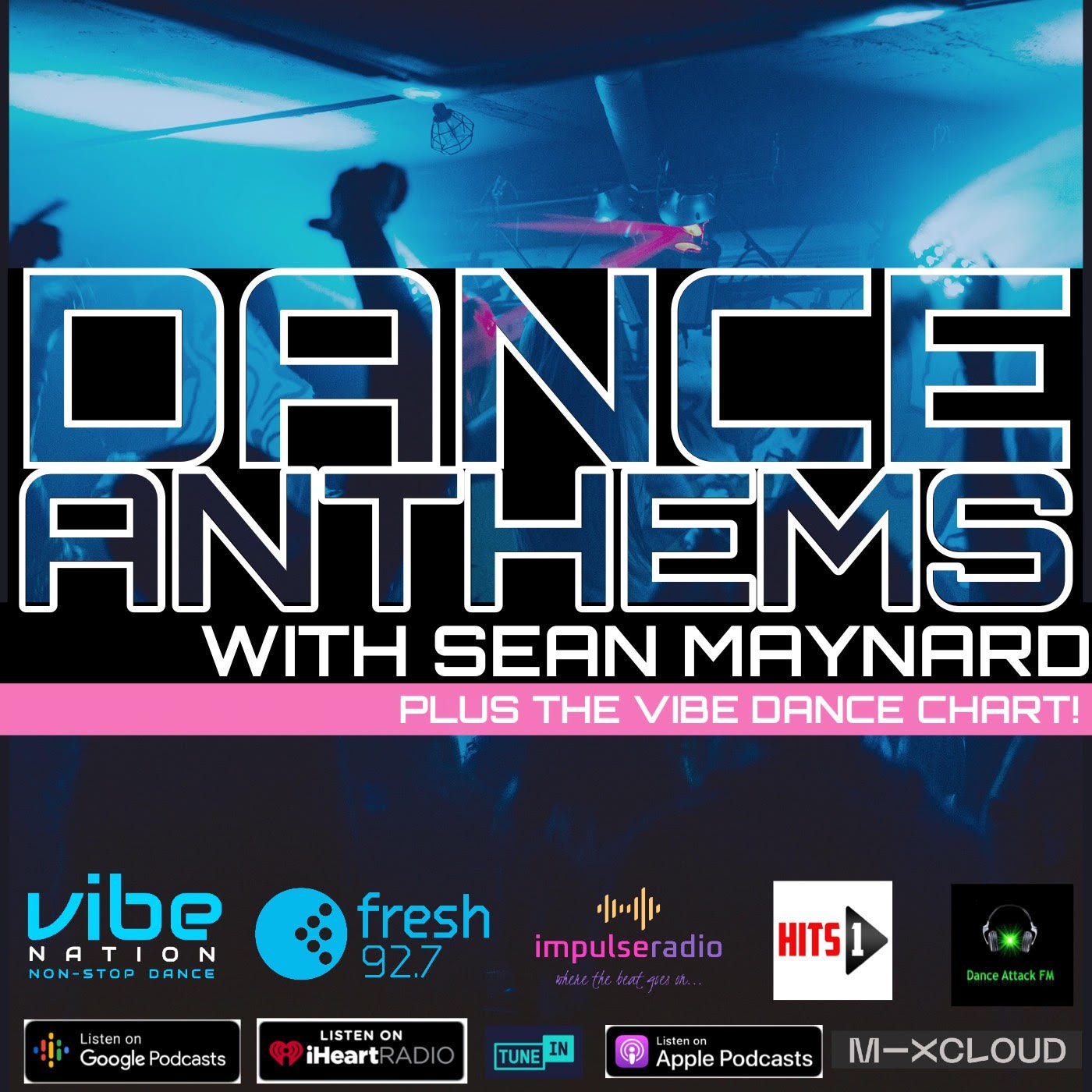 Dance Anthems Radio Show is back this week with new music from Airwolf Paradise, Disco Lines, Jack Wins, ManyFew x Laura Davie, Alok x Ella Eyre, Belters Only, LO'99 and yes, Drake! 
We'll rinse the 5 hottest trending tunes on the Vibe Dance Chart before house, rave and Hacienda legend Graeme Park brings his bespoke sound to the Weekend Vibe Mix!
Catch the show on Vibe Nation Radio, Fresh 92.7, Impulse Radio, Hits 1 and Dance Attack FM!
DIPLO & MIGUEL - DON'T FORGET MY LOVE (Joel Corry Remix) 
DISCO LINES - BABY GIRL
Last Week's Hottest Vibe - LF SYSTEM - AFRAID TO FEEL
Hottest Vibe - AIRWOLF PARADISE - DON'T HURT ME BABY
CARL COX & FATBOY SLIM - SPEED TRIALS (LF System Remix)
CID & WILL K - OOOOH!
ALOK, ELLA EYRE & KENNY DOPE - DEEP DOWN (feat Never Dull) 
KU DE TA - UNFOOLISH 
JACK WINS - LIVE FOR TONIGHT
MANYFEW x LAURA DAVIE - MY LIFE
KX5 - ESCAPE (John Summit Remix)
DRAKE - MASSIVE
Anthem of the Week - SIGALA & TALIA MAR - STAY THE NIGHT 
RUDY - LOVE SEX MAGIC
LUUDE & MATTAFIX - BIG CITY LIFE
BELTERS ONLY - I WILL SURVIVE
MENTIS - THIS AIN'T REAL
MENRVA & MOYA - YOU
JOY CLUB - WHERE'S THIS LOVE
LO'99 - ACID WORLDWIDE (Jay Robinson Remix)
MIKEY JUBBLY - BBY
LANGE - DRIFTING AWAY (GVN Remix)
LEFTWING:KODY - VIRTUOSO
Club Cut - ANYMA & CHRIS AVANTGARDE - CONSCIOUSNESS
Vibe Dance Chart
#5 - WH0 - SUNSHINE
#4 - GALANTIS - 1 x 1
#3 - HONEYLUV - THR33 6IX 5IVE
#2 - EATS EVERYTHING x SHERMANOLOGY - TELL ME WHAT IT IS
#1 - JAMIE JONES - MY PARADISE
Weekend Vibe Mix - GRAEME PARK